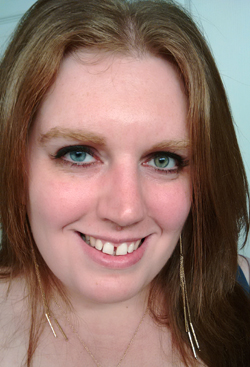 Originally from England – the land of tea and scones – I now live in America with my husband, our goofball dog Jasper, and our newest feline addition Penny.  For older readers of my blog: my cats, Spike and Indiana, are doing well and they're living in England with my Mom.
I started this blog in 2009 under a different name. I love to bake and somehow the old blog ended up being more about food than anything else. Since getting married gave me a new name, I decided the blog needed one too!  And a new direction, to include all sorts of different things going on in my life. Thus, Natalie's Life was born – a place where I can blog about anything and everything.
Computers and PC gaming have always been a big part of my life. But during university and moving country, I kind of fell out of gaming (booo!). Now things have settled down I'm really enjoying discovering new games, and the older ones I've missed along the way!
I love reading and have as many books as I do shoes – cue excuse to buy more of both. My TBR (to be read) pile is growing rapidly, even with reading almost constantly. I love delving into the worlds of urban fantasy, YA, and some sci-fi, along with general fiction and non-fiction. Basically anything with a good, gripping storyline, or some interesting information.
America has been a learning curve. I've only been living in the US for a couple of years so it's still surprising me with lots of things I haven't experienced before! I'm perpetually stuck in a linguistic mash-up of American and English: saying things like "trash bin", instead of "trash can" or "rubbish bin". I also take great enjoyment when my American husband asks his American co-workers to "open the boot"!
Some random facts about me:
I'm not a morning person. At all.
I'm from The Midlands, the central area of England. A place which northerners consider southern, and southerners consider northern.
I studied architecture at university in England.
My favourite food is garden peas. When I moved to the US my husband met me at the airport with a bag of frozen peas <3
Flapjacks (oat bars, for non-UK peoples) are delicious, but they are my baking nemesis!
I'm a writer of urban fantasy. If you like that kind of thing, or want to discover what that kind of thing is, check out my author site nataliewestgate.com where I post short stories, talk about the novel I'm writing, and have some great guest posts from fellow writers and authors.