Well, it is now the year of the rabbit 🙂 I hope everyone who celebrated the Lunar New Year (be it through Chinese New Year, Imbolc, or any other celebration) had a really enjoyable time!
My Mom made a Chinese dragon as a paper sculpture 🙂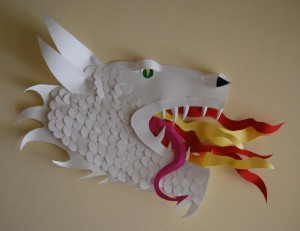 She couldn't get the photocopies of the pattern that she wanted so she did it by eye, and we both think the face should be longer, but it's still really great and was a nice surprise to find it in the hallway that morning! 🙂
We had a lot of dim sum and decided to make some sesame prawn toasts too…they were really delicious! I'll put the recipe up tomorrow (although we did kind of wing-it a bit).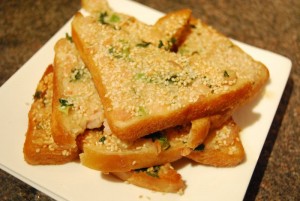 I stuck to fairly low-key decorations for the table, keeping things simple because I knew how much colour and texture the different dim sum would add 🙂 (sorry the picture is a bit dark – the lighting in the dining room isn't very bright)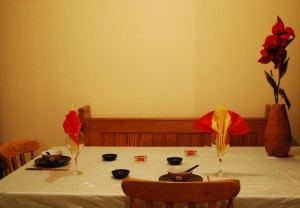 Then after we added all of the food…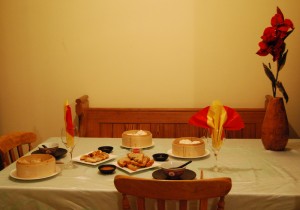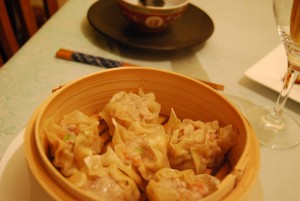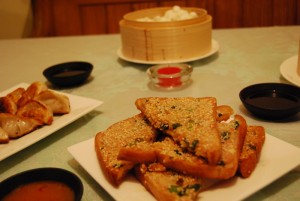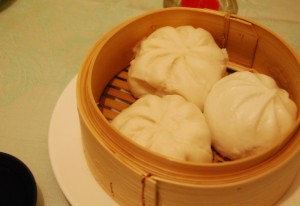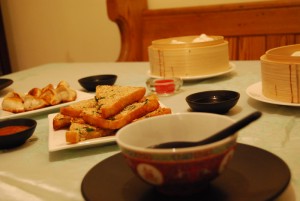 Even Spike joined us for a little while 🙂 Although he soon left when he realised it was "human only" feeling time!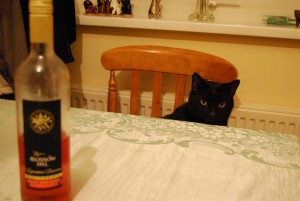 We made a bit of a discovery this year too. Marks and Spencer were selling a few things for Chinese New Year and one of them caught my eye, this rather tasty looking Mango & Sweet Chilli dipping sauce.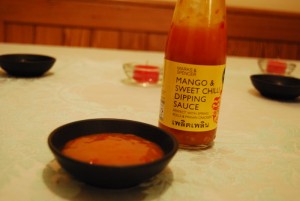 To top it all off, they were selling them at half price! So, I was eager to try it out and wow this stuff is great! The lovely sweet fruitiness from the mango works so well with the slight heat from the sweet chilli.
We had planned to have dim sum and then do a main dish of ho fun noodles and some beef in black bean sauce for me and Quorn in black bean sauce for Mom. But we were so full after the dim sum that we decided to do the main dish the next day! …although we did make room for some sesame gelatinous balls later for desert (they're far more tasty than they sound lol!).
If you like this blog, please share and follow: