It wasn't very long ago that I discovered apple butter. For those of you who aren't sure what it is, think along the lines of a condensed apple sauce with added spices such as cinnamon and nutmeg. Really tasty stuff 🙂
I'm not a pie maker, or at least haven't been until now! I went to a friend's Pampered Chef party (which is a relatively new thing in England so I hadn't been to one before) and of the things I bought there, one was a super cool looking pie dish 🙂
…Never in my life have I been so excited about a pie dish lol!
So I had a look online and found an apple butter pie recipe that looked good and gave it a try in my new awesome, super cool pie dish!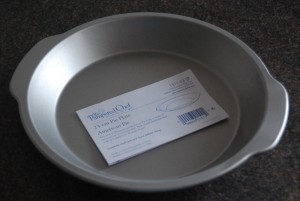 (Just to share the awesomeness)
The recipe I used came from Baking Bites and even though it was very tasty and enjoyable, it didn't quite live up to my expectations so I'll probably experiment with it a bit another time. I enjoyed the pie and I'd make it again, but I think the one thing for me that needed changing is the consistency – but apparently (so my husband, who is American, tells me) this has the exact same consistency as traditional American pumpkin pie and so he loved it just as it was!
So this may be a case of me just not being used to that kind of pie filling yet. American pie and English pie seem quite different! When I do tinker with the recipe though I'll be sure to post the results 🙂
I will apologise in advance for any blurry photos, I still haven't been able to get my camera fixed 🙁
Preparation time: 10 minutes
Baking time: 50-60 minutes (depending on oven)
Ingredients:
Sweet pie pastry to fit your pie dish
16 oz applle butter
12 oz evaporated milk
3 large eggs
1/2 tsp vanilla extract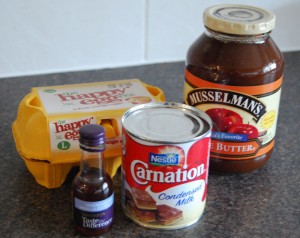 1. Preheat your oven to 180°C.
2. Mix together the apple butter and evaporated milk. I stirred them together with a spoon but you can use a food processor if you prefer.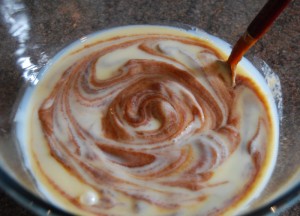 3. Add in the vanilla extract and eggs then stir well to thoroughly combine all of the ingredients. Again you can use a food processor if you prefer.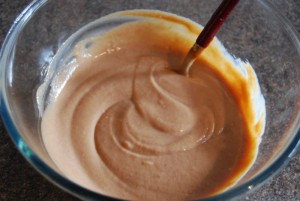 4. Roll out your pie pastry and line the pie dish. A trick I know, to stop the edges shrinking, is don't cut off the excess pastry until AFTER it is cooked. This allows for some shrinkage and then you can get a nice neat edge 🙂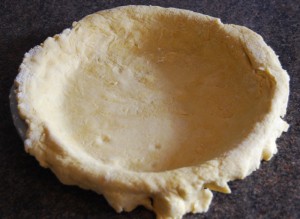 5. Pour in the filling and bake the pie in the oven for 50-60 minutes. I have a fan assisted over so it only took 50 minutes.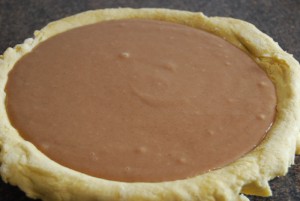 6. Bring the pie out of the oven and use a sharp knife to cut away the excess pastry. Be careful not to touch the pie dish (this was a failing point of my new dish actually, as it has "handles" that got in the way a bit so my edge wasn't as neat as I'd have liked).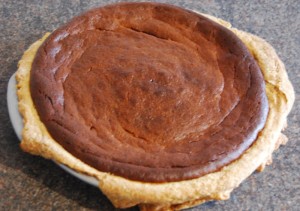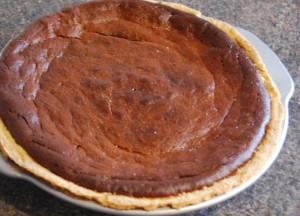 7. Enjoy a nice slice of pie! 🙂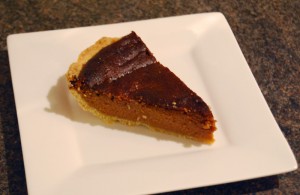 This will be my post for this week's Hearth & Soul Blog Hop and it's their 1st anniversary 🙂 Be sure to check out the other recipes on there this week and to follow my blog for more tasty treats!
If you like this blog, please share and follow: