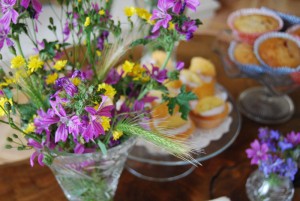 …and everyone is invited 🙂
Today is the Mad Tea Party blog hop, hosted by A Fanciful Twist. I hope you enjoy my Tea Party and also stop by the others taking part and have a lot of fun along the way!
All of the guests are arriving for this very important date…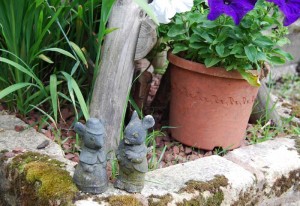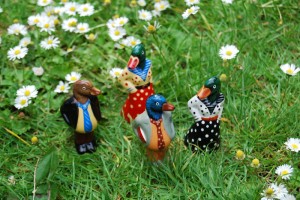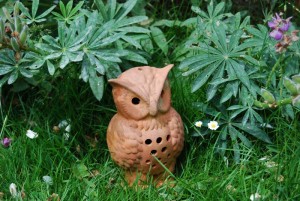 Some arriving in style!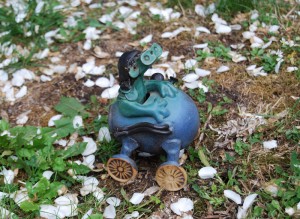 And here comes the Royal Knight – you can't have an English Tea Party without some Royalty now, can you?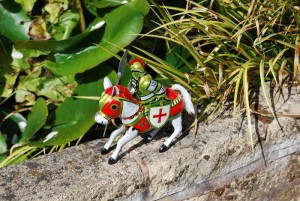 Come in, come in and make yourself comfortable. There is plenty of food to go around!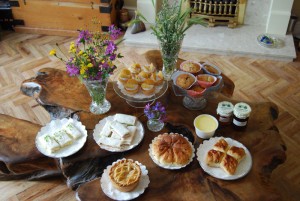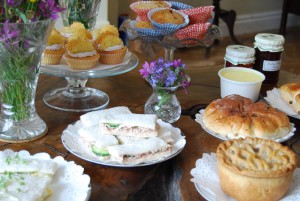 We have finger sandwiches of tuna and cucumber or egg and cress…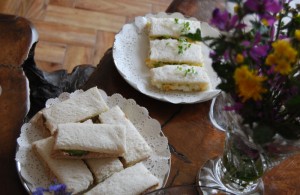 Hand made pork and apple pie from the local butcher…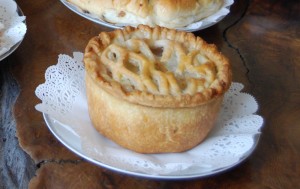 Then traditional fruit scones from the local farm shop with strawberry and rhubarb preserve or quince and rose petal jelly, perfect for the ladies at the party, and of course some clotted cream!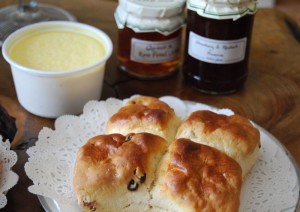 Are the scones too sweet for you? Not to worry, we have a lovely hand made fruit tea bread that will do just the trick!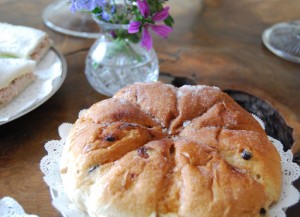 If you have room for more why not try the home made fairy cakes – made by fairies, of course!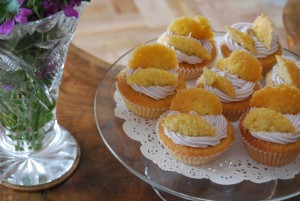 Or perhaps you would like some home made berry muffins? I'll be showing everyone how to make these next week too!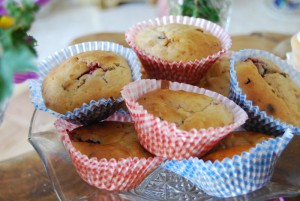 Now, we can't have a good tea party without… TEA! The Royal Knight has been kind enough to bring a special selection, which one shall we choose?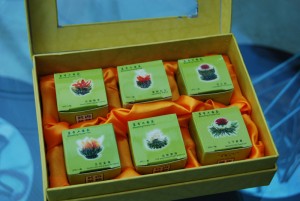 …are you sure that this is tea, Sir?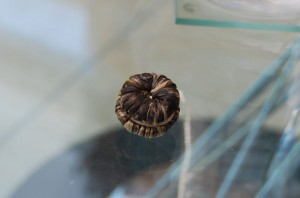 It seems to be moving…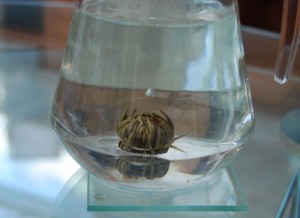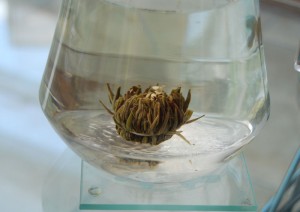 …no, it's opening!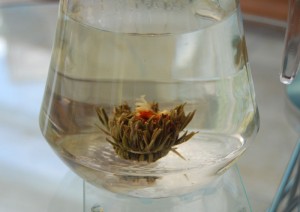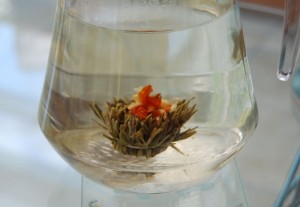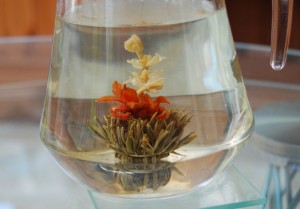 Beautiful blooming Jasmine Fairy tea. Now that truly IS tea fit for this magical Tea Party!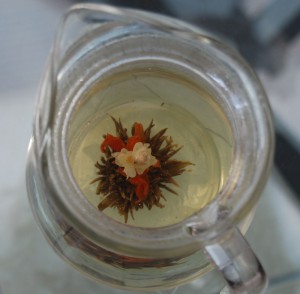 Thank you for coming to my English Tea Party, I hope you enjoyed yourself 🙂 Stay a while and chat but make sure to visit the other tea parties along the way too for some more Mad Tea Party fun!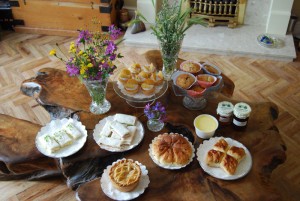 If you like this blog, please share and follow: