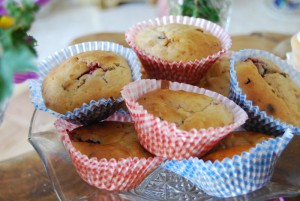 Well this recipe is being posted much later than I had planned! Things have been really busy here and my online time got squashed down to zero for a few weeks. But, better late than never, right? 🙂 These muffins are definitely worth waiting for.
I love Dorset Cereals. They are, however, a bit on the pricey side for my budget right now so I just treat myself to a box every so often. This time though I bought a box with a purpose, because Sainsbury's had given away a free recipe card for some berry muffins made from Dorset Cereals – the Berries and Cherries muesli.
I tried them out for the Mad Tea Party blog hop last month and wow are they delicious!
Preparation time: 10 minutes
Baking time: 20 minutes
Makes: 12
Ingredients:
200 g plain flour
2 tsp baking powder
pinch of salt
100 g Dorset Cereals Berries & Cherries Muesli
225 ml plain yogurt
1 egg, beaten
90 g light brown soft sugar
75 ml semi-skimmed milk
75 ml vegetable oil
100 g berries, fresh or frozen (blueberries, raspberries, blackberries)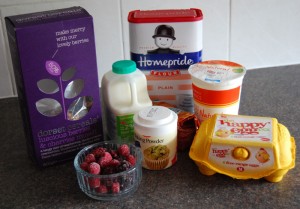 1. Place 12 muffin cases in a muffin tin and preheat the oven to 200°C, fan 180°C, gas 6.
2. Sift the flour, baking powder and salt into a large bowl. In a separate bowl, mix the muesli and yogurt together. I will add here, somehow I completely missed out the part with the muesli and yogurt here – I added them separately at the end of step 3 and my muffins still came out fine 🙂
3. Add the egg, sugar, milk and oil to the flour mixture and stir to combine.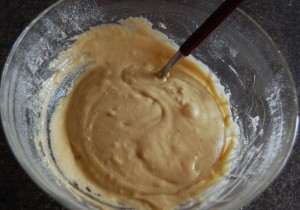 4. Stir in the muesli mixture (or just add both in separately like I did!) until just combined, then gently stir in the berries (I used frozen raspberries and blackberries).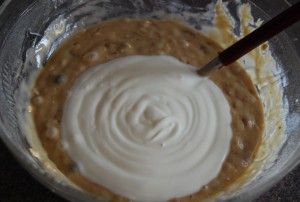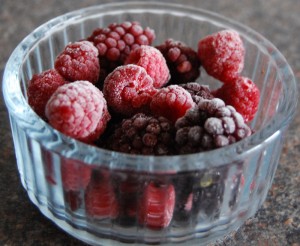 5. Divide the mixture into the muffin cases and bake for 20 minutes, or until a skewer comes out clean.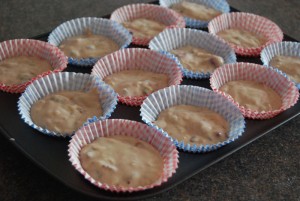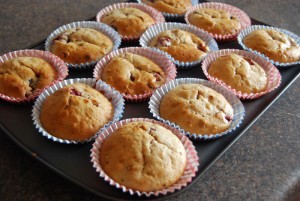 6. Leave to cool and then enjoy!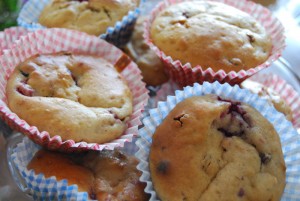 I think when I make them again, and I will make them again, I'll add about 50 g more frozen berries because as yummy as they were, I think they can handle it 🙂
But, hands down, these were some of the tastiest muffins that I've ever had!
This will be my post for this week's Hearth & Soul Blog Hop 🙂 Be sure to check out the other recipes on there this week and follow my blog for more tasty treats!
If you like this blog, please share and follow: