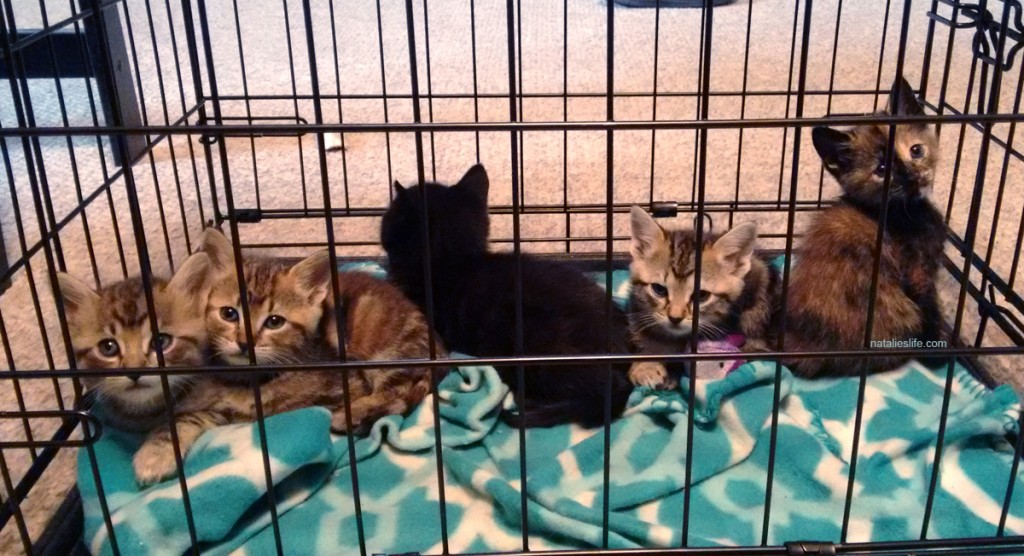 Penny and the kittens (sounds like a band name!) settled into the house quickly. We took them to the vet for their first checkup and they were all pretty healthy – two kittens had an eye infection, but that was easily fixed with some ointment. Penny was much more underweight than I realised – she weighed around 5lbs! It takes a lot of work to feed 5 kittens! Increasing her food, we got her to slowly gain weight while she was still feeding the kittens. And now she's a healthy 9lbs.

Jasper loved having the kittens at home – they were his little fuzz-buddies! He got a bit nervous when they all ran around though, so he just sat or lay down and let them do their thing while he wagged his tail at them hehe.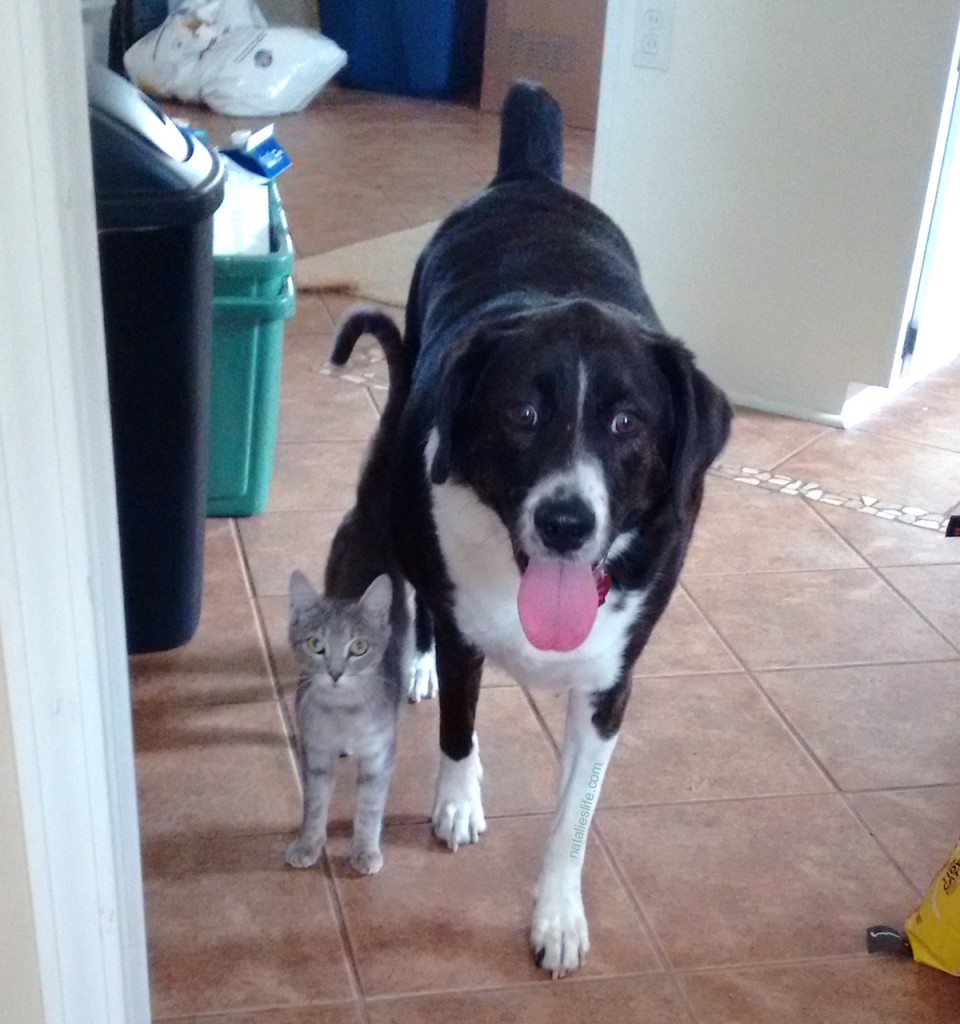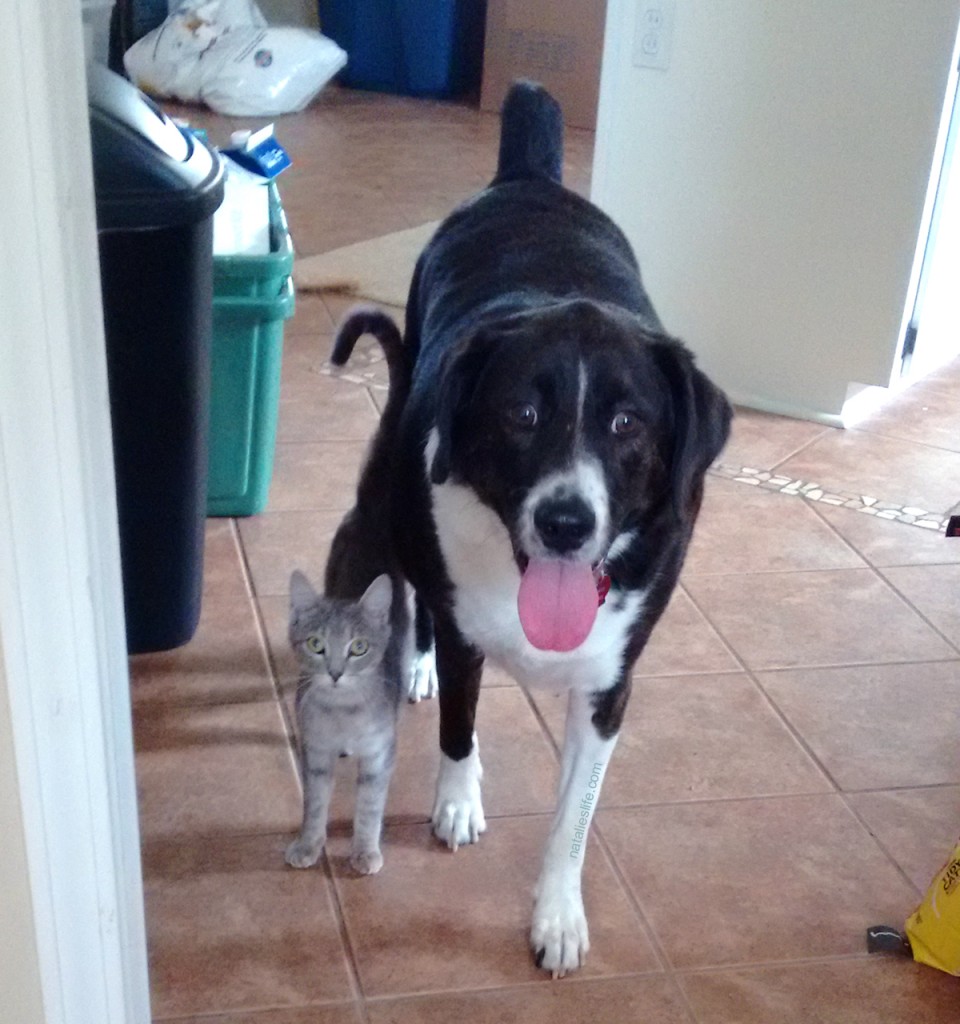 Penny and Jasper became instant best friends. I've never seen a dog and cat be as close as these two are!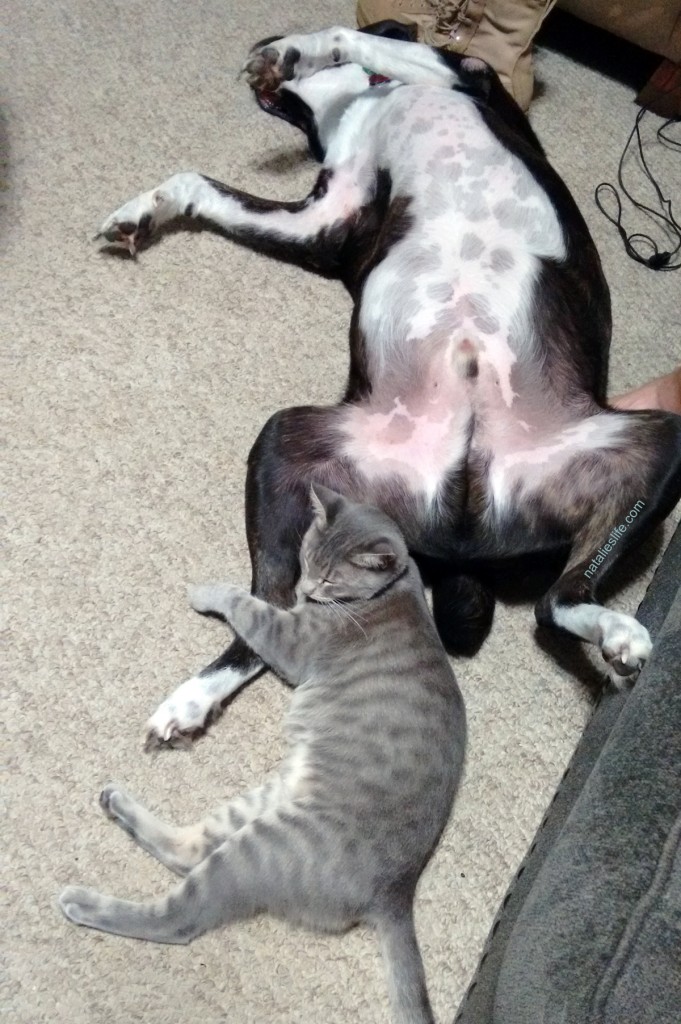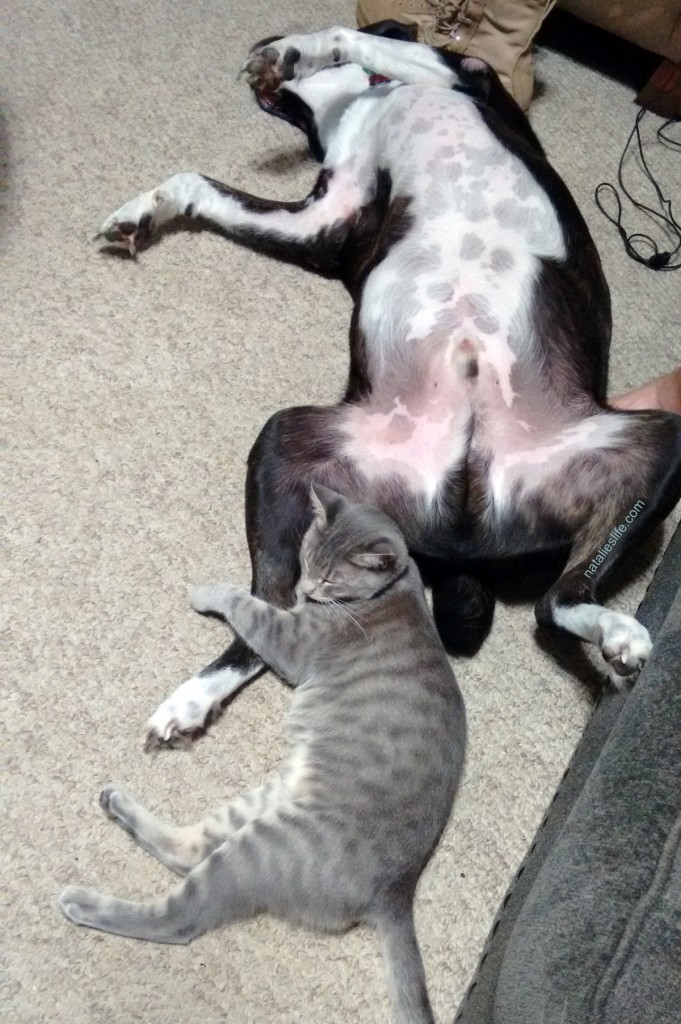 We gave the kittens some "placeholder names":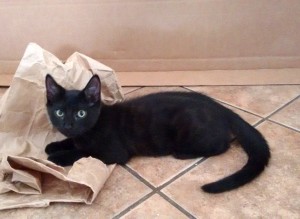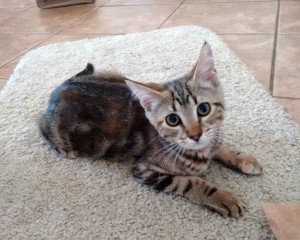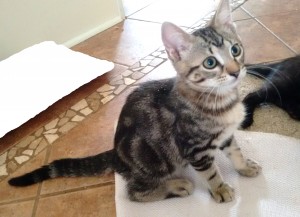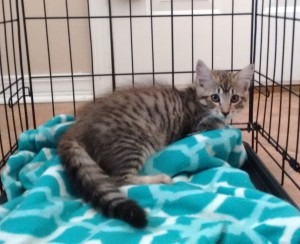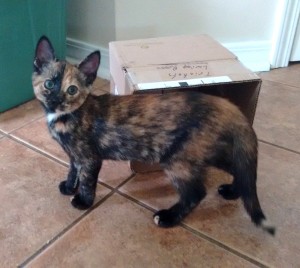 They all loved to play – Crusty Face never wanted to stop! Penny taught them all how to play and pounce on each other – she actually called to them to get them to see and learn different things: playing under the cupboard, hiding behind a box, how to climb onto chairs, and other cute things. Some of them were more stealth at pouncing than others 😉
So we fostered the kittens until they were 13 weeks old, and then they moved to the main foster lady to be spayed/neutered and then…*drum roll*…were all adopted to lovely forever homes! I miss their cute little fuzzy selves, but I'm so happy they all got to have wonderful, loving families – something that wouldn't have happened in the wild.
Penny told us she liked living here very much, so we kept her as the newest furry addition to our family. She was spayed a few weeks after the kittens left, and as yet doesn't want to go outside. I think she's worried we might leave her out there – poor thing! But that's ok, she can be inside the house as much as she likes 🙂  I worked on getting her to lie on my lap, and she will now (purring too!)…for about a minute and then she's off to play with a toy hehe – she's only 1 year old, she still has kitten brain herself!
If you like this blog, please share and follow: