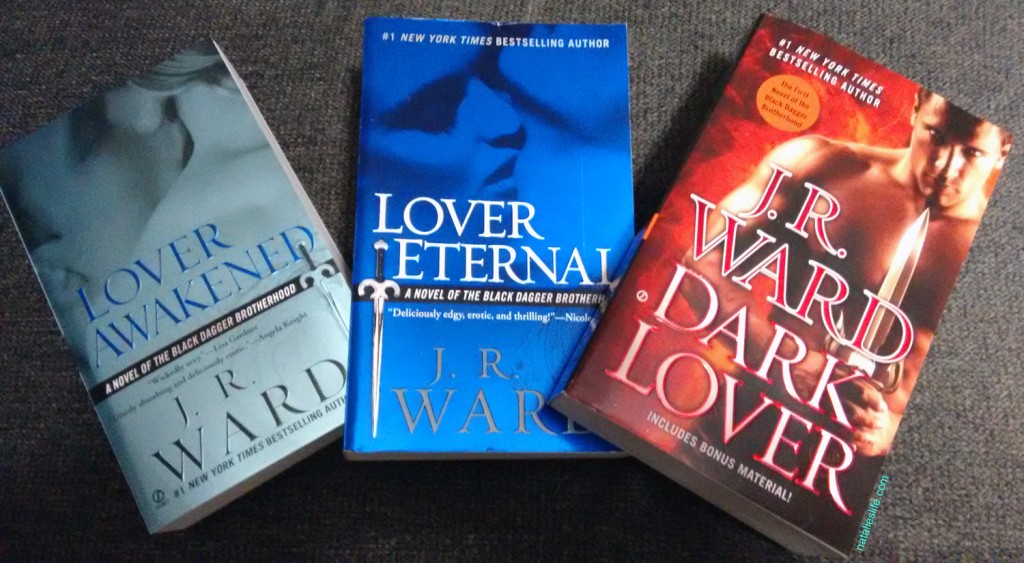 How is it 2016 already?!
Brian and I had a fun Christmas and New Year – the first in our new house! We just stayed at home, cooked lovely food and bought some new games in the Steam Winter Sale. We had some lovely Blanc de Bleu blueberry "champagne" for New Year's Eve – how gorgeous is that bottle!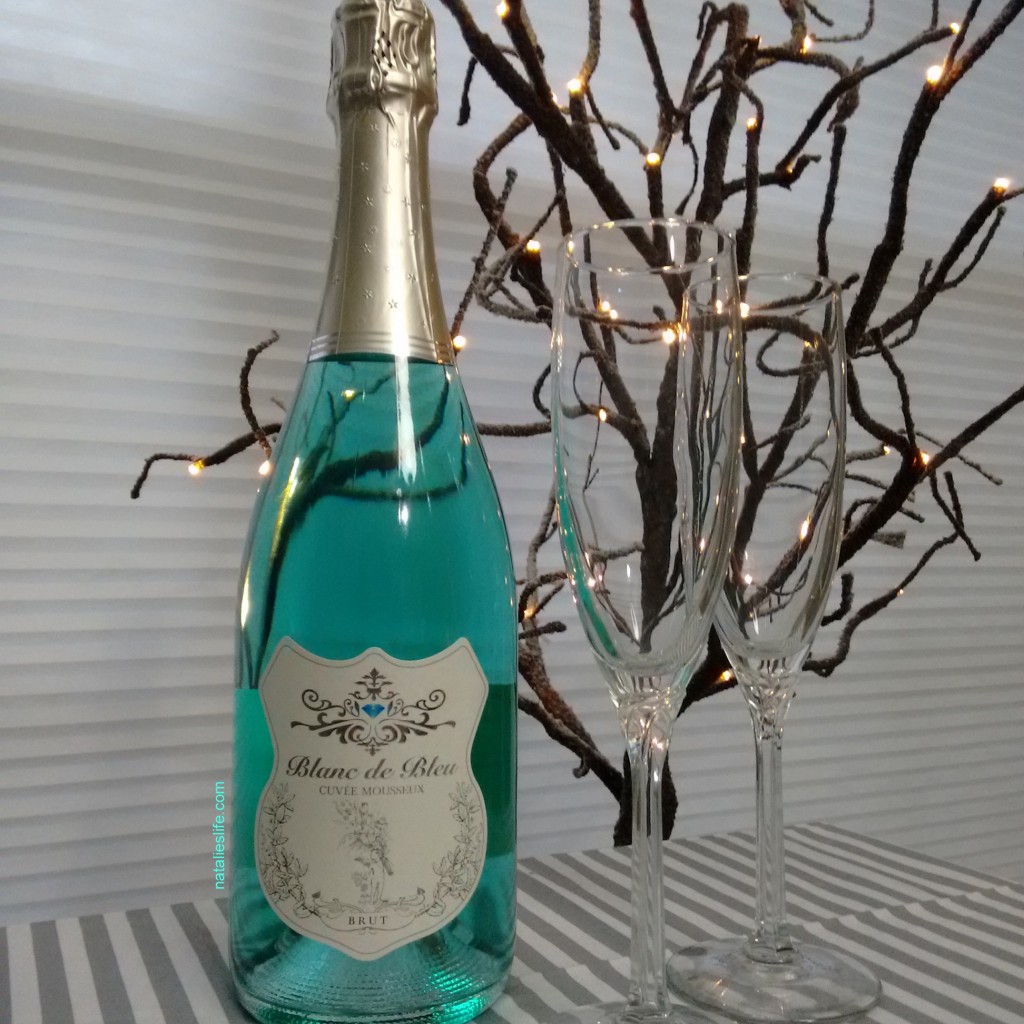 What did you all get up to over the holiday season? And what fun presents did you get? I only got a few books as gifts, but they look like good ones. I can't wait to read them!
Dark Lover by J. R. Ward

The only purebred vampire left on the planet and the leader of the Black Dagger Brotherhood, Wrath has a score to settle with the slayers who killed his parents centuries ago. But when his most trusted fighter is killed—orphaning a half-breed daughter unaware of her heritage or her fate—Wrath must put down his dagger and usher the beautiful female into another world.

Racked by a restlessness in her body that wasn't there before, Beth Randall is helpless against the dangerously sexy man who comes to her at night with shadows in his eyes. His tales of the Brotherhood and blood frighten her. Yet his touch ignites a dawning new hunger—one that threatens to consume them both….
Amazon | Book Depository
I haven't read anything by this author before but it definitely sounds like my kind of series! The next two on this list are the next two from this same Black Dagger Brotherhood series. I can't wait to read them!  This is book one and at the time of writing this it's only $4.92 on Amazon (almost half price!) if you're intrigued by these books too 🙂
Lover Eternal by J. R. Ward

Within the Black Dagger Brotherhood, Rhage is the warrior vampire with the strongest appetites. He's the deadliest fighter, the most voracious lover, the quickest to act on his impulses. He's also been cursed with two hundred years of hell. Possessed by a beast, he lives in fear of the times when his inner dragon comes out and he's a danger to everyone around him.

Mary Luce has unwittingly found herself in the vampire world, and under Rhage's protection. With her own life-threatening curse to bear, she's not looking for love. Besides, she's stopped believing in saving grace and miracles long ago. But when Rhage's intense sexual attraction turns into emotional bonding, he knows he must have her for his mate. As their enemies close in, Mary finds herself praying for something she fears she'll never have: life eternal with the one she loves.
Amazon | Book Depository
Lover Eternal is book two in the Black Dagger Brotherhood series…
Lover Awakened by J. R. Ward

A former blood slave, the vampire Zsadist still bears the scars from a past filled with suffering and humiliation. Renowned for his unquenchable fury and sinister deeds, he is a savage feared by humans and vampires alike. Anger is his only companion and terror his only passion—until he rescues a beautiful female from the evil Lessening Society.

Bella is instantly entranced by the seething power Zsadist possesses. But even as their desire for each other begins to overtake them, Zsadist's thirst for vengeance against Bella's tormentors drives him to the brink of madness. Now Bella must help her lover overcome the wounds of his tortured past and find a future with her….
Amazon | Book Depository
And Lover Awakened is book three! I think the series continues on with more books, it isn't just a trilogy.
Cows In Action: The Victorian Moo-ders by Steve Cole

Genius cow Professor McMoo and his trusty sidekicks, Pat and Bo, are star agents of the C.I.A. – short for COWS IN ACTION! They travel through time, fighting evil bulls from the future and keeping history on the right track …There's DANGER in Victorian England! Important gentleman gardeners are VANISHING one by one – moo-dered by a mysterious GHOSTLY cow. Why is this F.B.I. phantom attacking plant experts? McMoo, Pat and Bo RACE back to the time of soot, steam and AMAZING inventions to find out …but can even they save QUEEN VICTORIA from the most terrifying TER-MOO-NATOR ever built?
Amazon | Book Depository
This is a jokey gift from my Mom because I've always loved cows – they're so adorable and inquisitive. It's book 9 in a series of children's books and at the time of writing this it's only 49c on Amazon!
Also I've decided to take part in my first ever reading challenge – the Goodreads 2016 Reading Challenge. All you do is pledge how many books you're challenging yourself to read during the year, then try to reach that goal. I've set my goal at 30 books (2.5 a month) because I know we have some big things happening later this year and I might not get enough reading time. But hopefully I'll reach my goal, and even surpass it!
Are you taking part in the Goodreads challenge? Or any other fun reading challenges?
I also made a new YouTube video of this Christmas haul, if you like to watch booktube videos. I definitely appreciate the support for my channel so far 🙂
As usual I'll be taking part in Stacking The Shelves, and The Sunday Post – check out some of the other posts to find great reads 🙂
These books were Christmas presents, and I received no compensation for my honest opinion.
I am a Book Depository and Amazon affiliate, and I receive a small commission if you use my link.
If you like this blog, please share and follow: