Last night I heard small footsteps, running on the stairs.
But when I looked outside my door, nobody was there!
I crept along the landing, crouched down on the floor,
Do my eyes deceive me? I found a little door!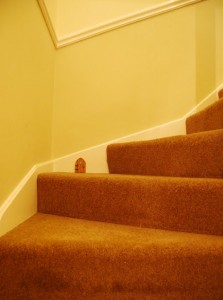 As I reached to touch it, something happened – strange indeed!
I started to get smaller, not much bigger than a weed!
Through the door I ventured, whatever would I see?
A row of lovely lanterns, to guide the way for me!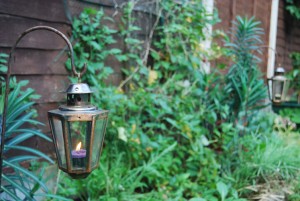 I went along the pathway and then into a wood,
There hung a sign to warn me, but it did no good.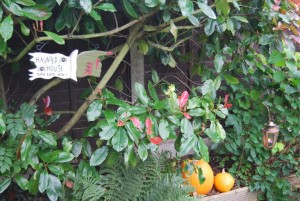 Just like a little cat, curiosity did take hold,
So onward did I venture, feeling rather bold.
There I met some dragons, keepers of the way,
They looked me up and down again, then told me not to stray.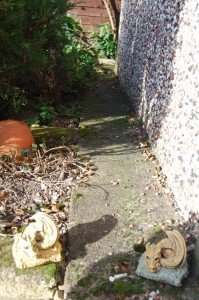 I walked around a mystic pool, with lanterns all around,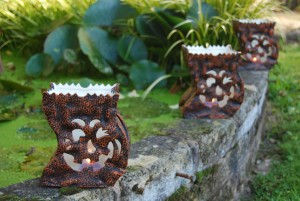 Then from my little vantage point, the Haunted House I found!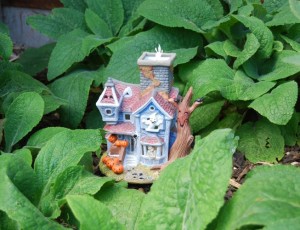 I met some other travelers, walking the same way,
They told me to come with them, to a party there that day.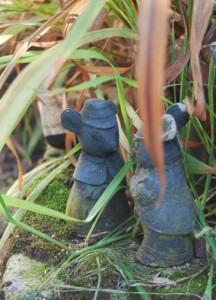 In the Haunted House's garden, some witches there were brewing!
I stepped a little closer, to find out what they were stewing.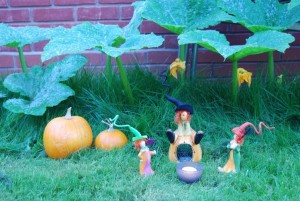 The hostess came to greet me, with her guardian giant frog!
She said inside the cauldron was the party-goers grog!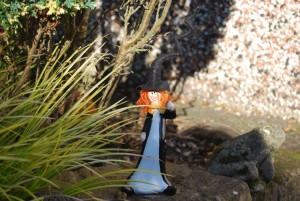 We went along some fairy steps, that led up past the pool,
I dipped a toe into the water, it was so nice and cool!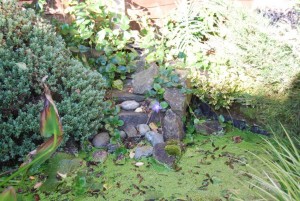 The party then got under way, a Halloween witches ball!
We danced and laughed and made good friends, a fun time had by all.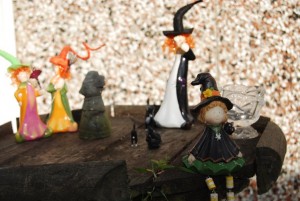 It started to get very late and "I must be on my way",
The witches and the little cats were so sad to hear me say.
The magic of the little door – a Halloween witches spell,
I raised my glass to toast new friends, then bid them all farewell!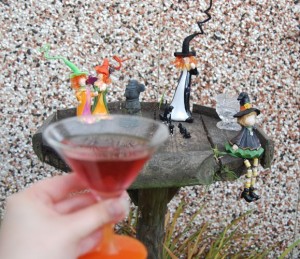 I made my way back through the wood, along the twisting path,
Remembering good times I'd had, I gave a little laugh.
The tiny door came into sight and through it I did crawl,
As soon as I was home again, I then got very tall!
I hope you liked my story; this Halloween Blog Party post,
To all my new found friends on here, I give a welcoming toast!
Magic and laughter fill the air, as leaves do start to fall.
I wish you Happy Halloween! Best witches, one and all!
If you like this blog, please share and follow: