Monday was one of those days where noone wanted to cook, so it was decided after a quick pit-stop at the supermarket for some cat food (I didn't think the cats would want to cook either!) that we would be ordering something in.
While I was in the supermarket though I spotted a lonely little lovetub – it was the last one in the chiller and on special offer too, how could I possibly refuse?! …The fact that it was chocolate, chocolate and more chocolate didn't even come into it. …well ok, maybe a little 😉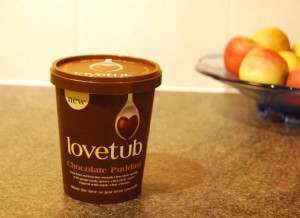 I'd never heard of, nor seen, lovetubs before. The one left in the chiller was chocolate pudding but they also do a caramel pudding (so their website says).
After a short burst in the microwave, per their instructions, it was ready to eat and I found it to be really nice 🙂
Before: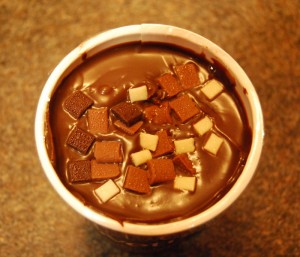 After: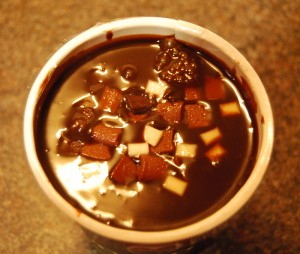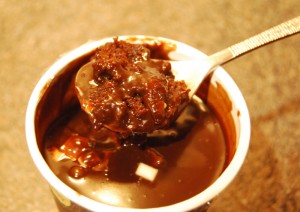 It did get a little bit too sweet at the start until I mixed the sauce and cake together into a sort of mashed-up goo…then it was really tasty! Easily enough for 2 people, but not 2 chocoholics lol! I am unashamed to say I ate the whole thing to myself and because you eat it out of the tub, there was only a spoon to wash up! Bonus.
If you like this blog, please share and follow: