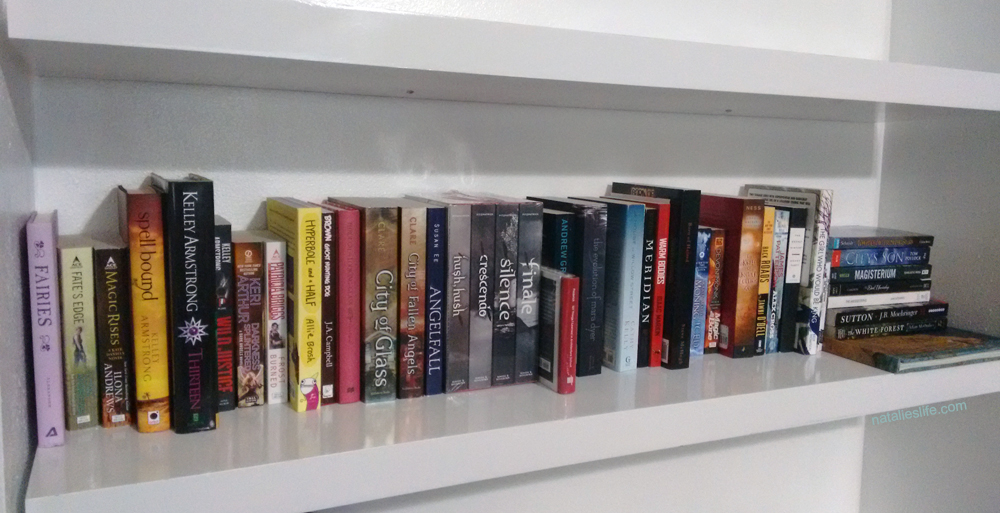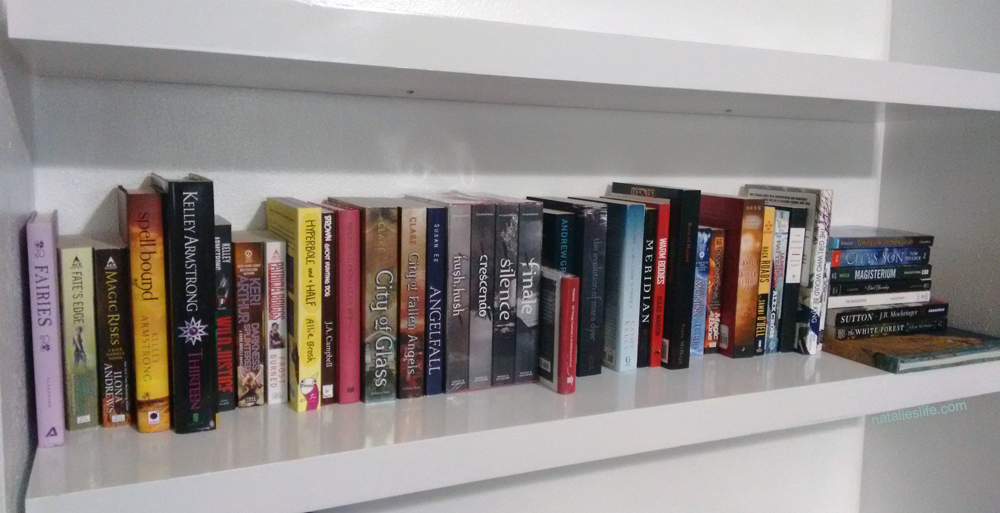 I have a lot of books. Most of them are still in England (books are heavy to ship!) but I've bought quite a few since being in America, and we didn't have enough bookshelf space for them all!
So I decided to take on a project to build some fake built-in bookshelves, using floating shelves and a structural grid pattern we have in the living room. I was planning to do it all myself, but I ended up enlisting Brian pretty soon after I started. While I was taking the existing shelves off the wall I found metal molly plugs and wasn't sure how to remove them. Turns out it's fairly easy, but needs a bit of brute force (or at least these ones did!). You have to twist the outer edge to break it off, then just poke the remaining tube into the wall. Some of them twisted off easily, others were a nightmare. But we got them all done in the end.
Filling the holes was easy, and we sanded the filler flat after it dried. Painting the wall was hard work though, but our own fault. We bought a cheap white paint, and really should have bought a primer and better quality paint. We had to do 4 coats of paint to cover the blue! Lesson learned. We were both really happy with how it turned out though.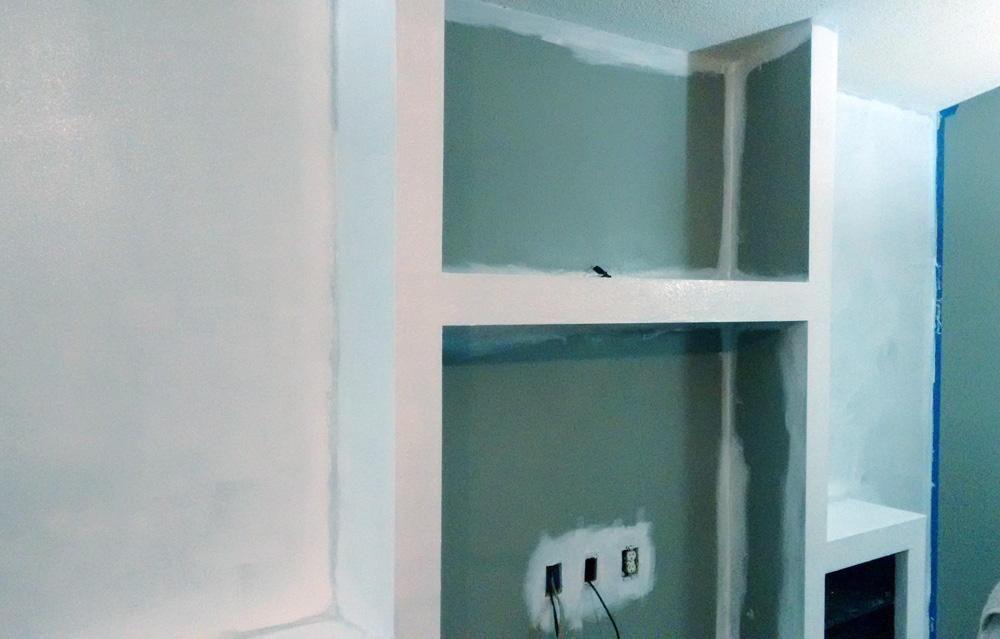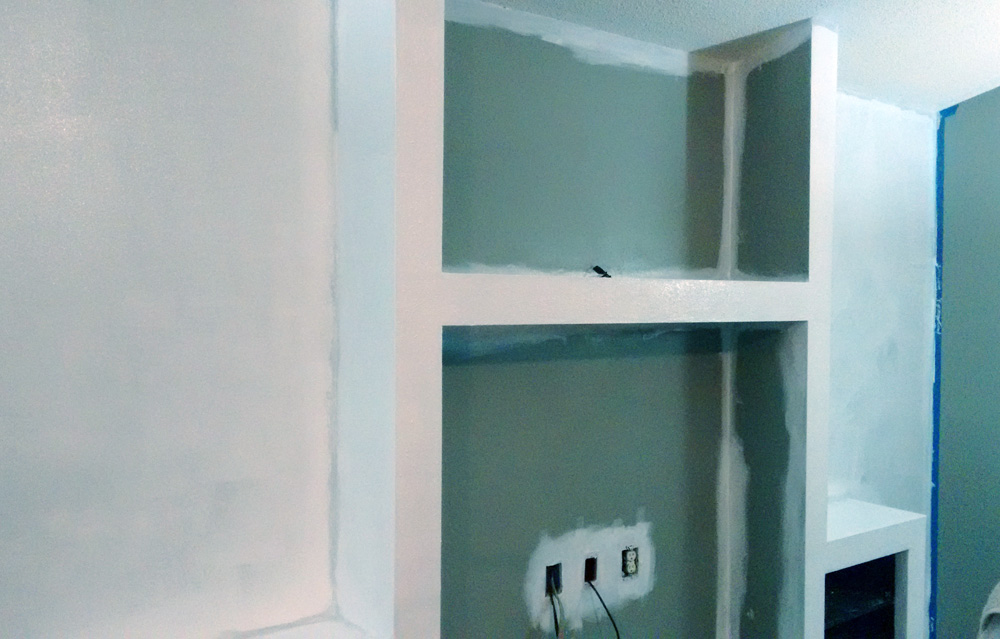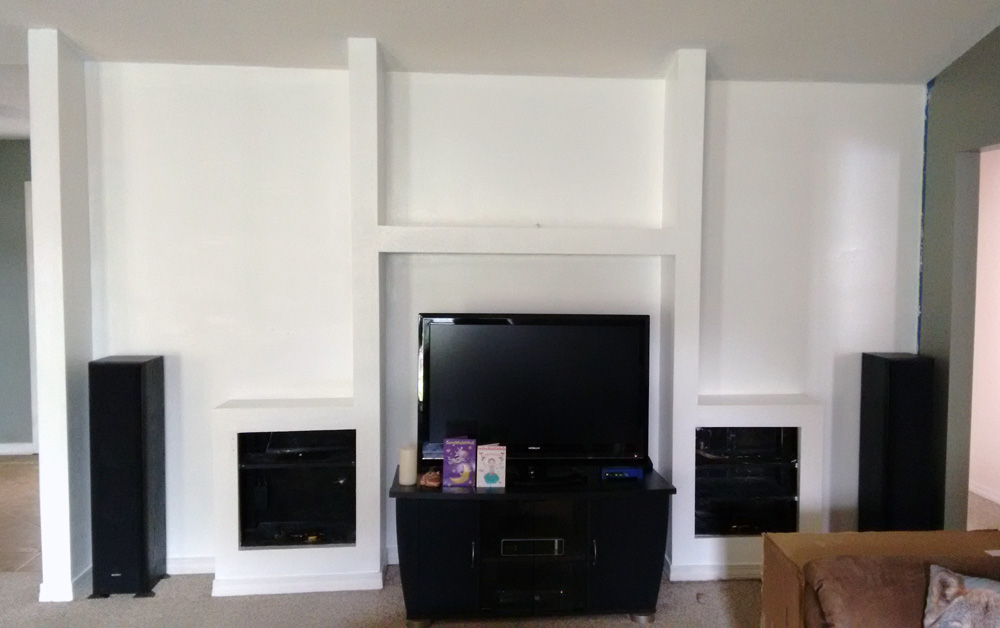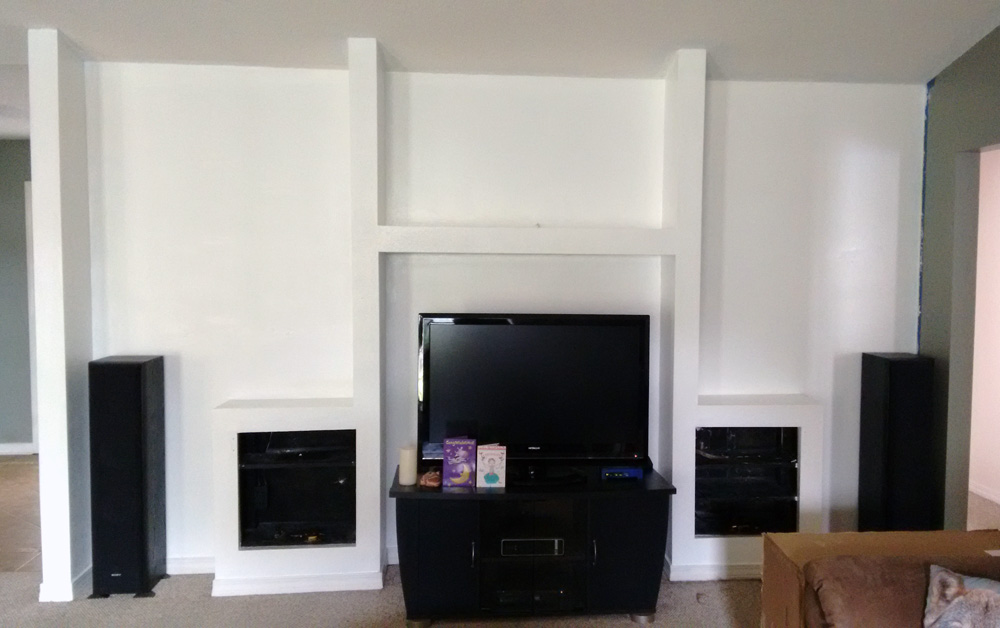 Next we sanded down the floating shelves, then used a spray primer and paint to give two coats of glossy white. I'm not sure if I'd use spray paint again. It has a nice finish, but I think we would have had better coverage with less paint if we'd used normal furniture paint. I'm not sure, but I'll try it for whatever the next project will be.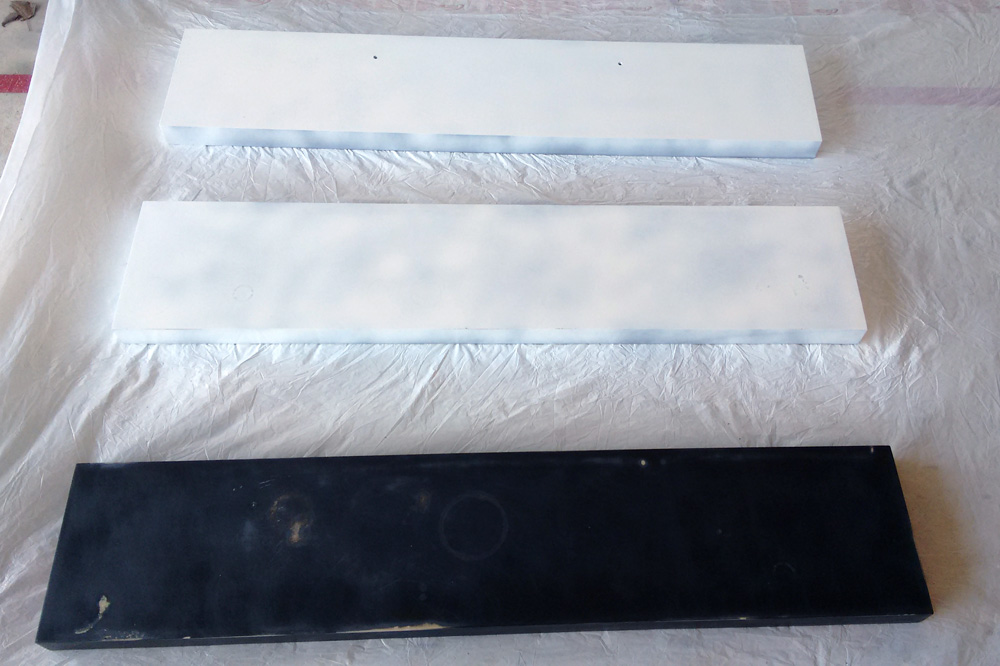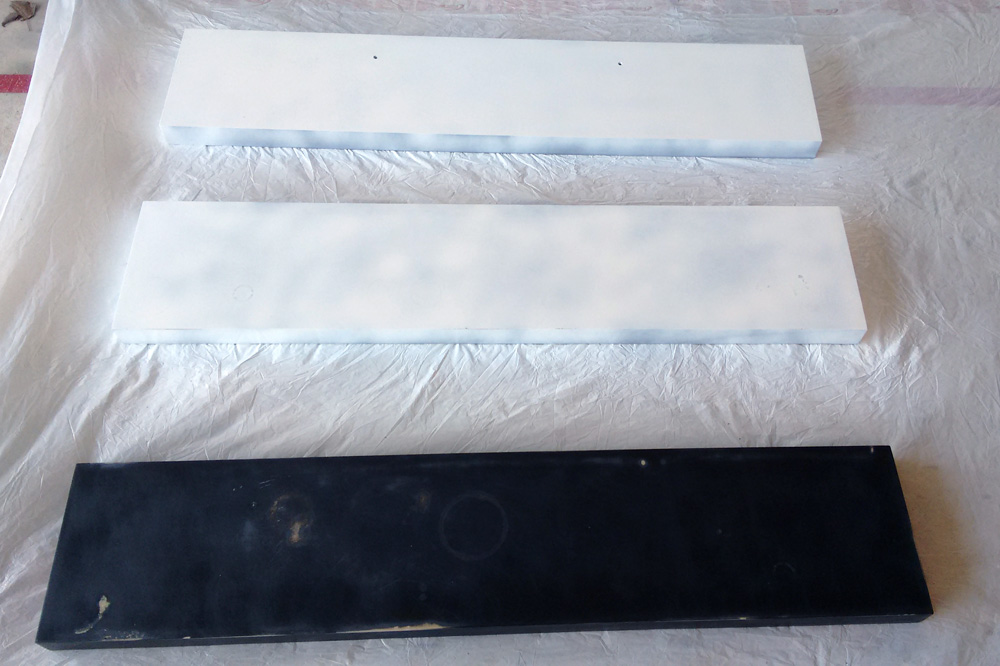 We need 6 shelves and only have 4 so far. It's a work in progress, the other two shelves will be bought, painted and hung in a couple of weeks. And the cupboard doors will be painted, and rehung with new hinges. But we have one side of the "built in" bookshelves finished and looking fantastic!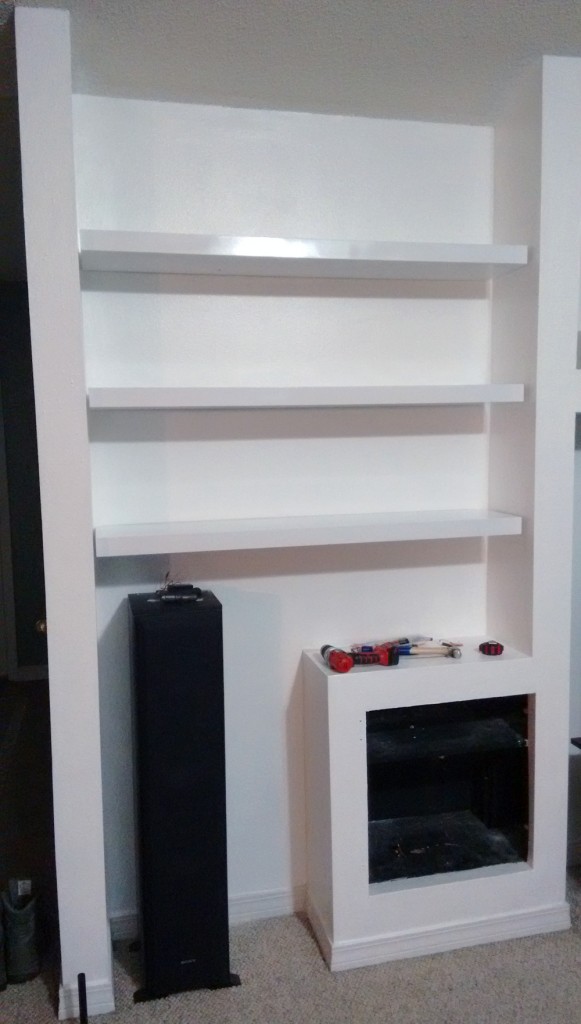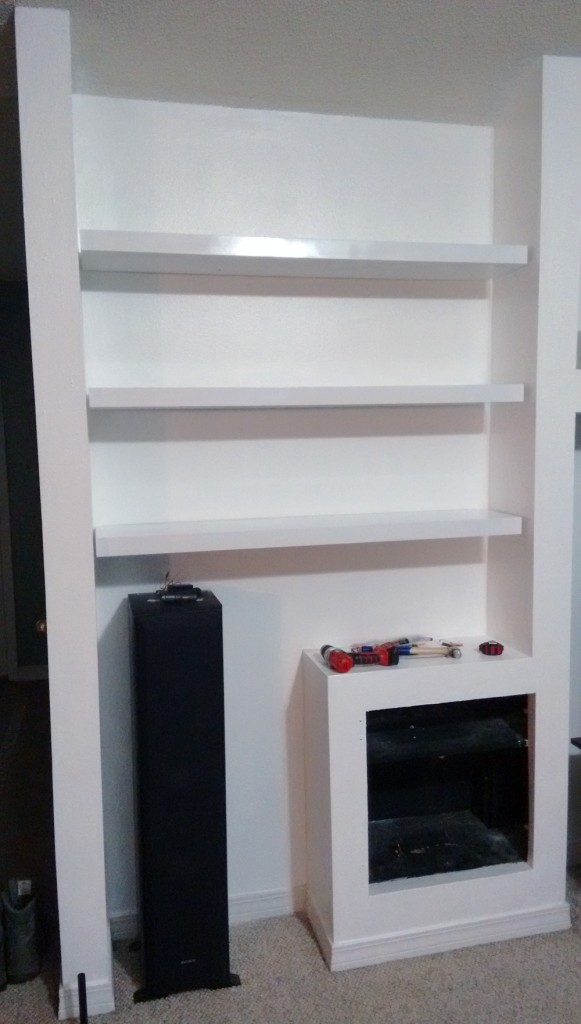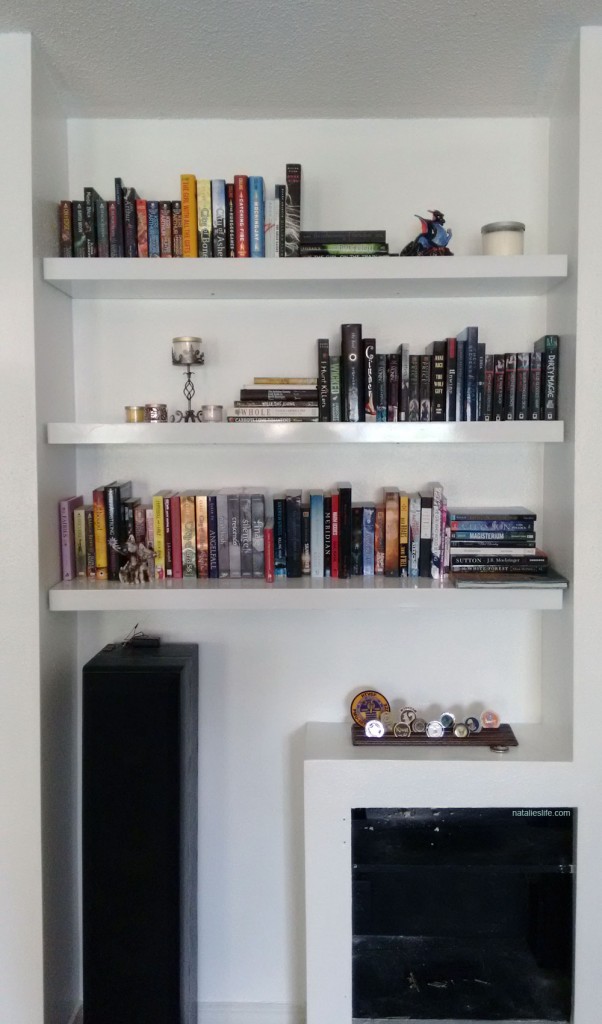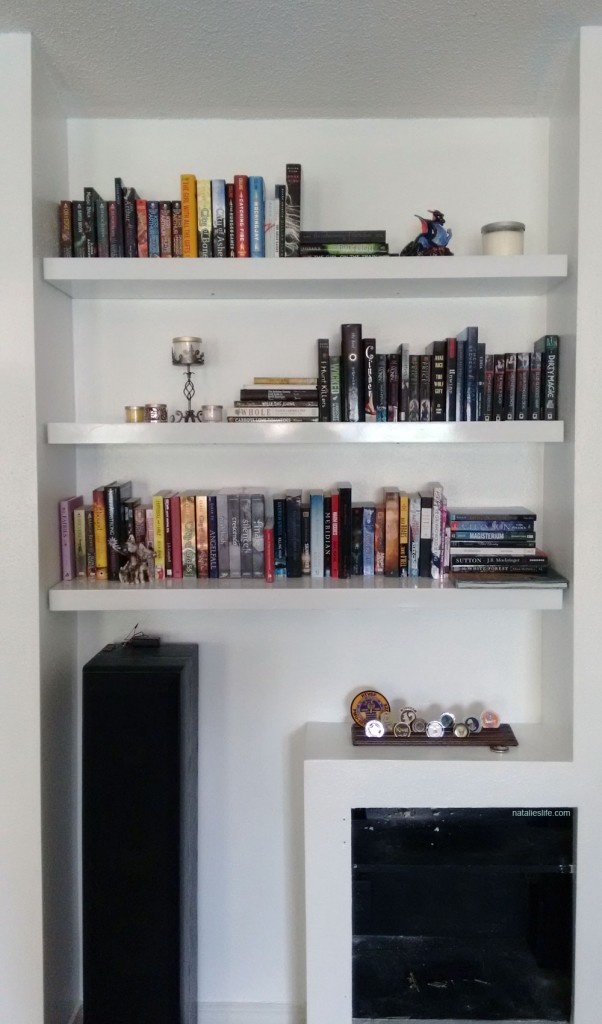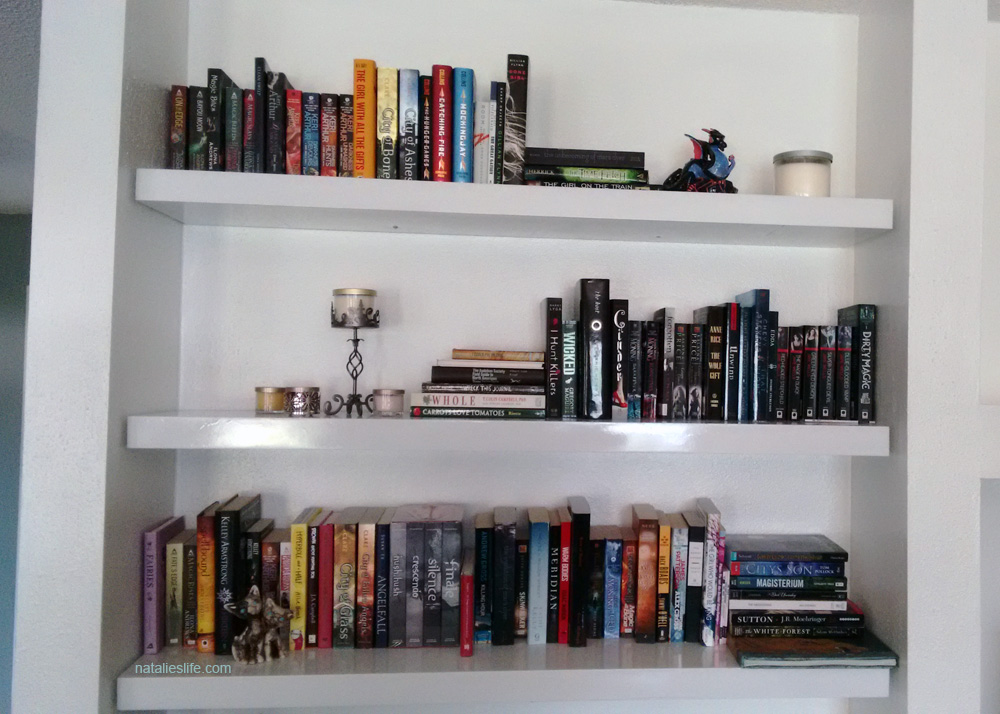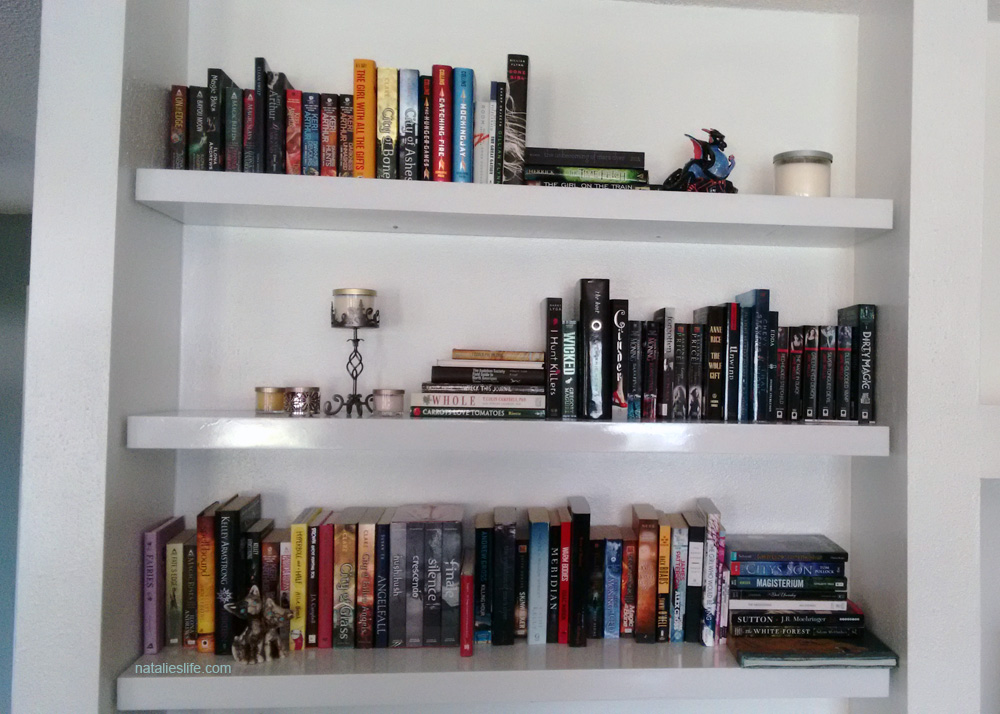 I'll write another post after it's all finished. I'm so happy that my books have a proper home now! And we think it's made the living room look much better than just being all one colour. What do you think?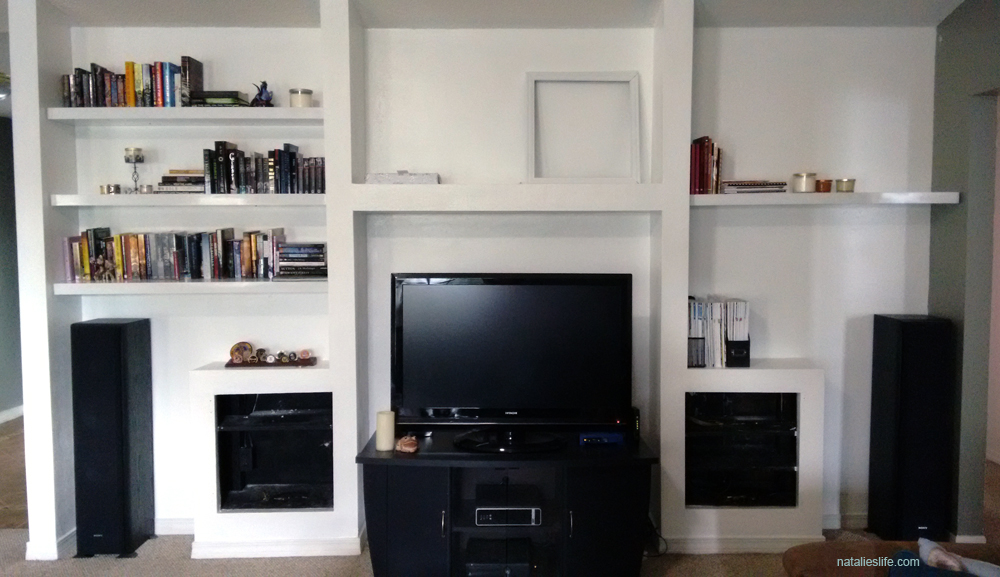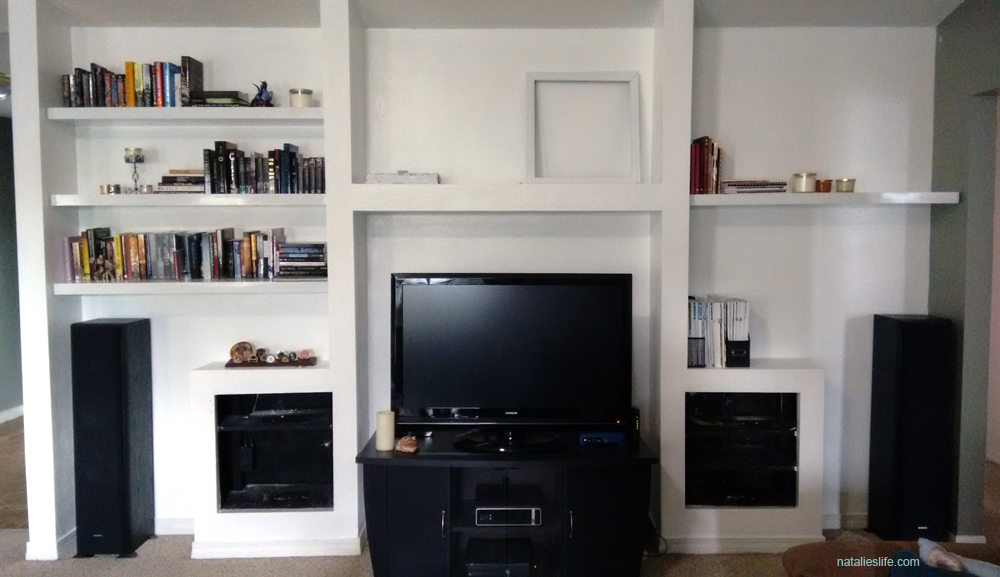 I'll be taking part in Stacking The Shelves, and The Sunday Post – check out some of the other posts to find great reads 🙂
If you like this blog, please share and follow: