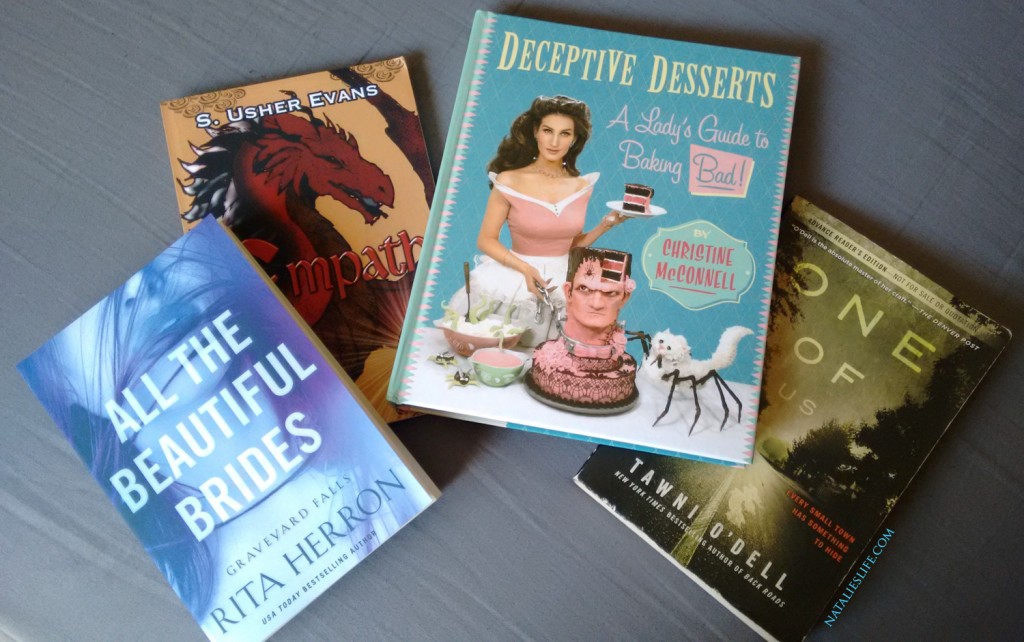 March has flown by! With moving I didn't think I'd be able to get any books to talk about, but it's me so I did.
My vlog talks about all the lovely books in more detail – and one of the authors, Christine McConnell, actually commented on it and now follows me on YouTube and Twitter! Eeeee! I may have had a major fangirl moment when that happened 😀
Camp NaNoWriMo starts today and I keep going back and forth about whether I want to take part or not. I usually do the normal NaNoWriMo (National Novel Writing Month) where the challenge is to write 50k words of a manuscript during November, and I enjoy that. Camp NaNo is a little different because you can set a lower goal. So maybe I will have a go – I'll be writing during April anyway, I might as well set a specific word goal, right? Maybe. I'm so indecisive!
As usual I'll be taking part in Stacking The Shelves, and The Sunday Post – check out some of the other posts to find great reads 🙂
I purchased these books with my own money, and received no compensation for my honest opinion.
I am an Amazon Associate: they pay me a small commission if you use my link.
If you like this blog, please share and follow: