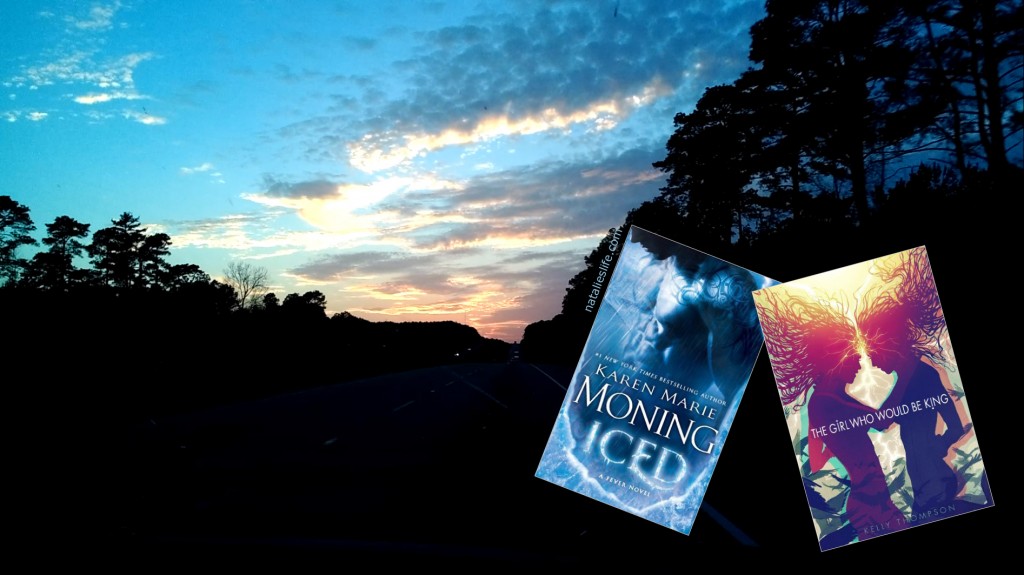 Wow this month has been busy! In the past four weeks we've finalised the sale of our house, packed up everything we own, and drove all the way across the country! Twice.
Yep you read that right, we drove across America twice. Why? Because we're crazy! Just kidding…sort of 😉 We had two cars to take with us, and because we have pets we decided it was easier to drive one car across the country a couple of weeks before, then do the real move with the animals in the second car. Phew what a lot of driving!
It was such an interesting trip though, seeing the changes in the country as we made our way from state to state. I made a vlog to show our journey and how different things are across America. I hope you enjoy it 🙂
I took a couple of books with me on the trip, planning to have time to read both – that's the real craziness lol! I managed to find time to start The Girl Who Would Be King (which is really good so far!) but definitely over estimated how much free time I'd have.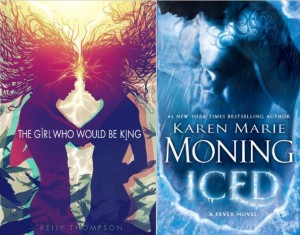 The Girl Who Would Be King by Kelly Thompson. Amazon | Book Depository
Iced by Karen Marie Moning. Amazon | Book Depository
(PS: how gorgeous are those covers!)
So now we live in a place I hadn't even visited before, and it's all very new and different. We're both loving it so far though – the mountains are gorgeous, and they surround us! Plus we're back in "civilization"!  Where we lived in Florida there wasn't a lot of variety in places to go or things to do.  But here we get the choice of so many shows, conventions, restaurants, hiking trails, and historic places to visit! I can't wait to explore properly 🙂
As usual I'll be taking part in Stacking The Shelves, and The Sunday Post – check out some of the other posts to find great reads 🙂
I purchased these books with my own money, and received no compensation for my honest opinion.
I am a Book Depository and Amazon Associate, and I receive a small commission if you use my link.
If you like this blog, please share and follow: