I'm not sure how we're already in October, but we are! And that means the party season is soon upon us – Halloween parties, Thanksgiving, Christmas, and New Year parties (and somewhere in the middle a birthday party, for me)!
This season I'm loving earthy, muted colours but also pops of colour with patterns that fade into block colour. I think the latter is one of my favourite current fashion trends. 🙂
I haven't bought any "party" clothes for a while, but Modcloth has added some great dresses to their Fall/Winter section, so here are a few of my favourites. (I foresee a lot of green in my wardrobe!)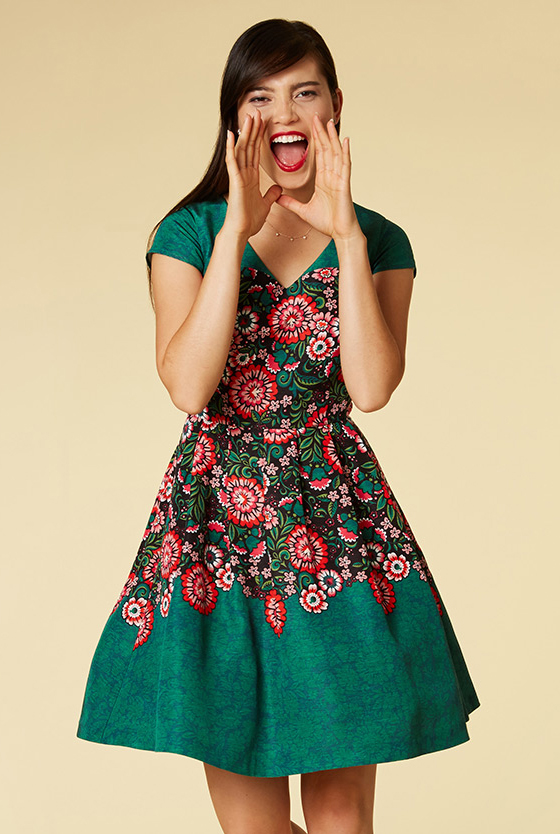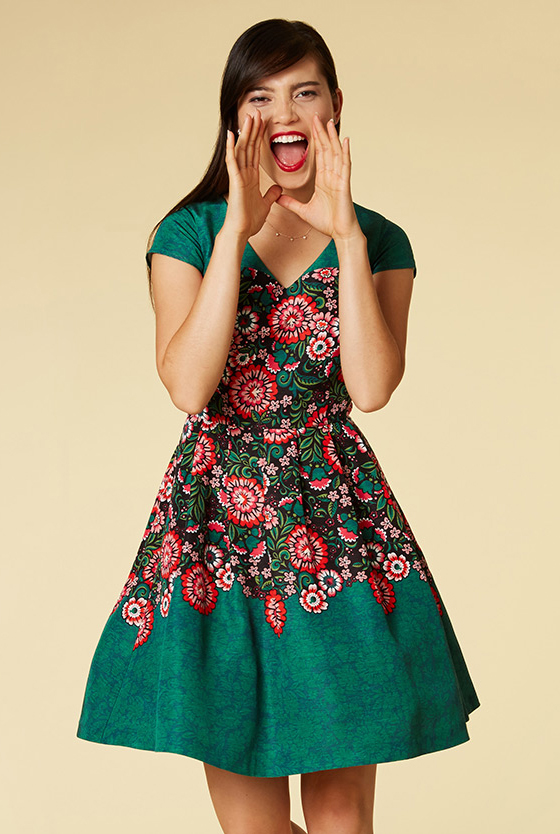 You Can Fete On It Dress: I love the colours in this dress! It would be great to wear in the day with flats, or in the evening you could pair it with heels and jewelry. I think this will work well during the Spring too.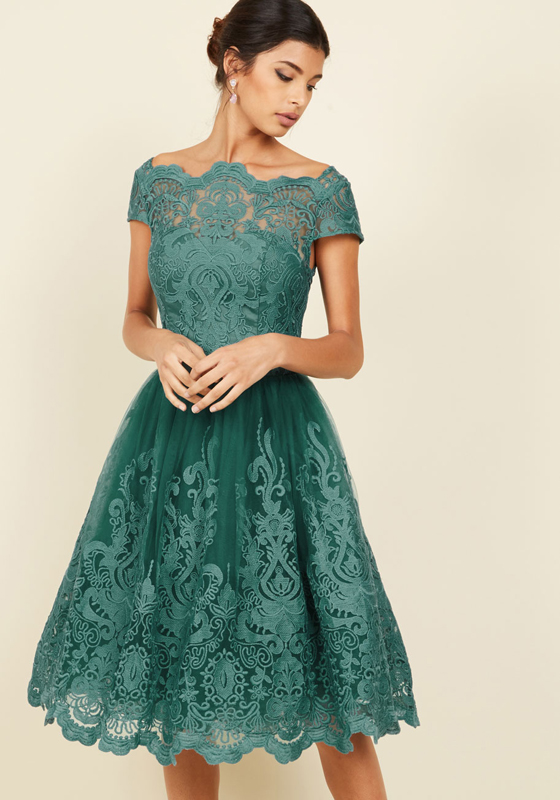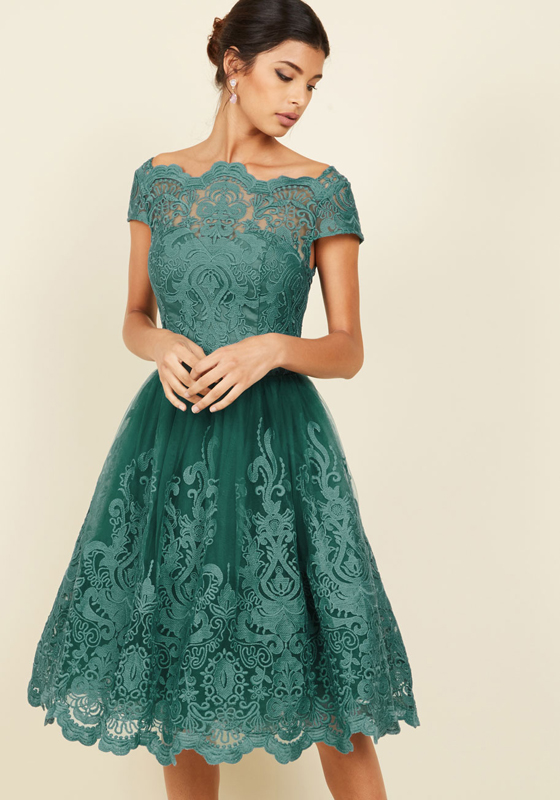 Exquisite Elegance Dress: The gorgeous muted, mossy green of this dress is so delicate it works perfectly with the lace! I love the off-the-shoulder style too – it's a really great dress. I'd wear it with pearls to keep the vintage look.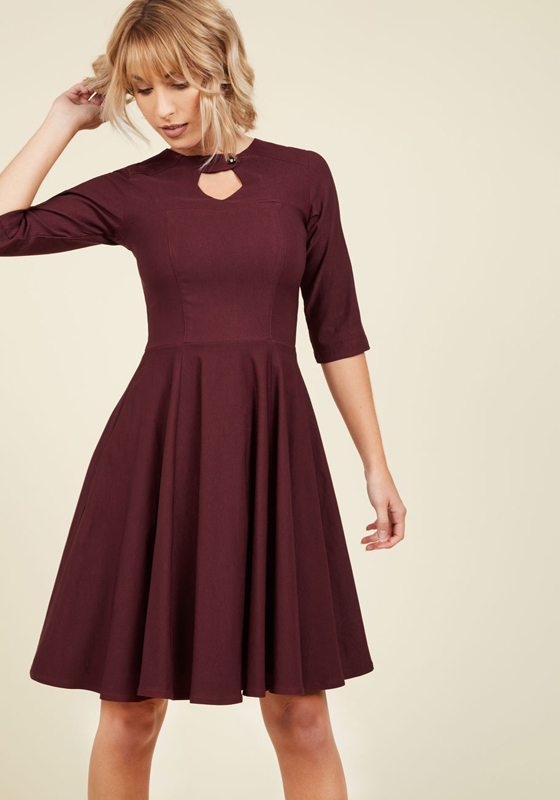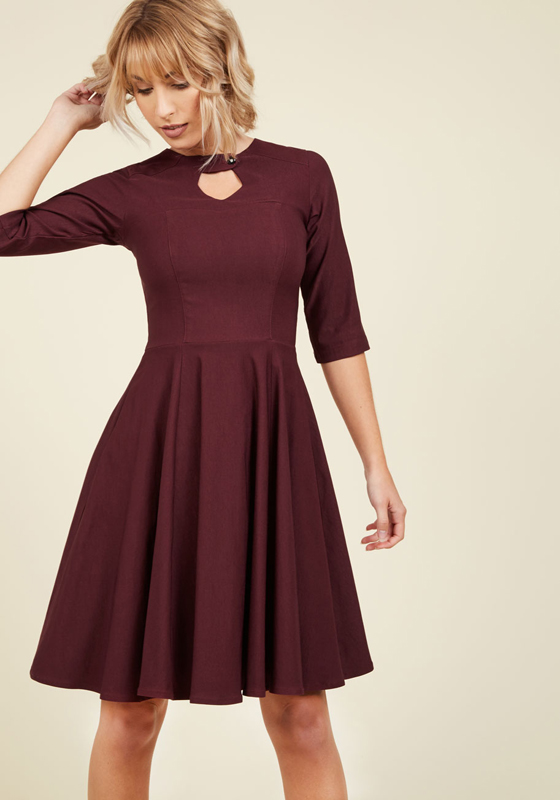 Nostalgically Nuanced Dress: I love the button detail at the neckline, and the sleeves, and eveything about it really! This is something I know I'd wear a lot…but it's out of stock. I'm keeping my fingers crossed they'll get it back in stock soon.
So those are my top three picks from the Modcloth Fall/Winter collection. What styles are you looking forward to this season? Have you found any great fall fashion bargains?
I'm taking part in Style Sessions and What I Wore – be sure to check out some other posts for great fashion finds. 🙂
If you like this blog, please share and follow: